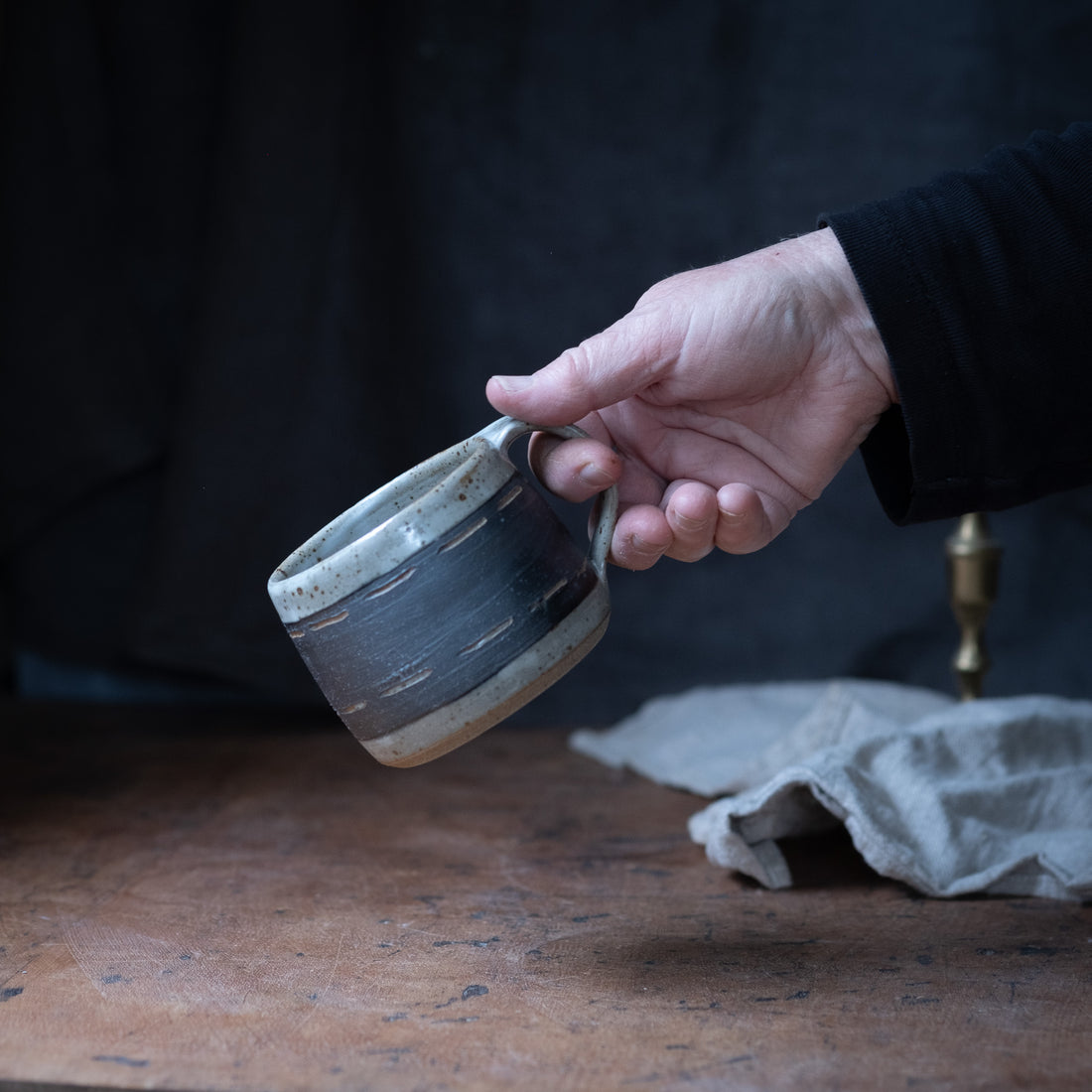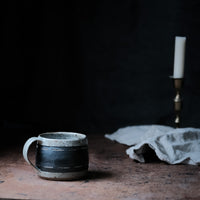 Handmade stoneware ceramic cup. 
Inspired by bush walks and made with an earthy clay and fired in a reduction kiln to provide the distinctive light speckle and warm clay colour, as part of our Tracks range. 
This cup is perfect contemporary minimal form and lovely to hold. It will look great in any kitchen. 
Glazed in mist white with a feature of black painted & carved centre band.
For lovers of generous cups of tea and coffee with approximately 300 ml capacity.  
Dimensions are approximately 7cm high and 8.5cm at the rim, not including the handle.